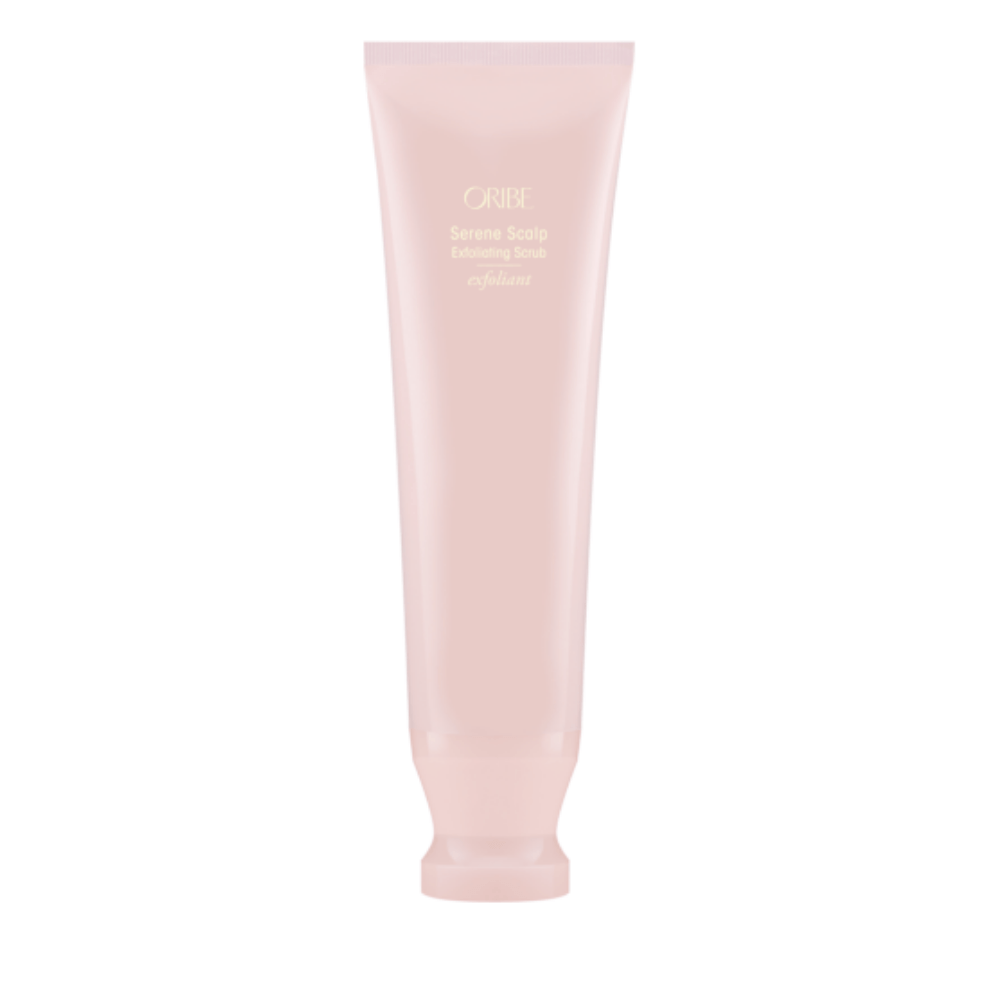 Serene Scalp Exfoliating Scrub
A purifying and invigorating treatment, Oribe's Serene Scalp Exfoliating Scrub is packed with AHAs and polymer beads to effectively slough away dirt, oil and build-up to maximise 'oomph' and eliminate flakes.
With Oribe's Signature Complex (a blend of watermelon, lychee and edelweiss extracts) to help protect hair from the damaging impact of everyday stress from the elements, this gentle exfoliant 'lifts' the lift-limiting grime that can compromise body and leave your locks lank. It swiftly rebalances stressed-out or irritated scalps – purifying without drying or stripping your hair of its natural oils – while a proprietary Soothing Flower Complex (a blend of chamomile, cornflower, matricaria, linden, marigold and willowherb flower extracts) works to calm the scalp as AHAs and enhance hair's manageability. Energising and detoxifying, consider this your fast-track to a happy scalp and healthy, bouncy head of hair.
Directions:
Before shampooing, wet hair and apply directly to scalp. Massage in thoroughly, rinse and follow with shampoo and conditioner as usual. Use weekly.
Please select all options.