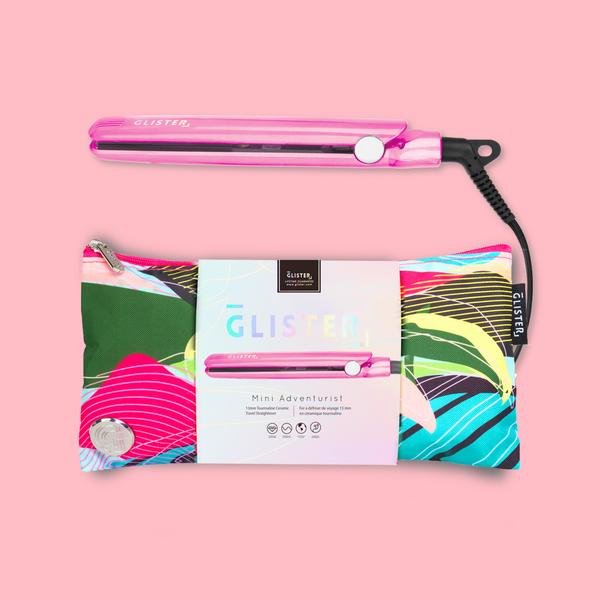 MINI ADVENTURIST FLAT IRON (WITH DESIGNER TRAVEL POUCH)
T
he Mini Adventurist is your new solution to glamorous travel, featuring an exclusive designer travel pouch for convenient carrying & styling on-the-go!
Glister's exclusive travel pouch pattern was inspired by bold & fearless avant-garde design, chic tropical undertones, and our love for the freedom of abstract expression. 
Ready to handle any adventure across the globe with statement style, the Mini Adventurist is the mastered creation of fashion, compact portability, and premium performance. 
FYI, we know our fabulous tools are of the highest quality - so Glister offers a Lifetime Warranty Guarantee so your hair can stay glam for life! 
Please select all options.